Water Filter Cartridge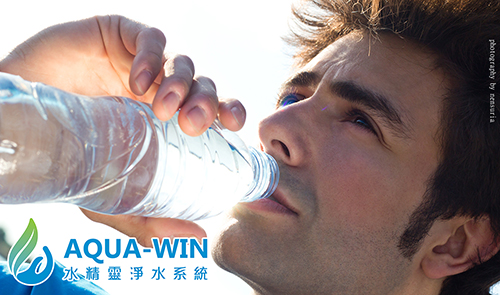 Water filter is the most important part for Ro system or water purification system. A high quality filter helps remove impurities effectively up to 99%. Mostly seen water filter included PP sediment filter, carbon filter, resin filter, deionization filter, UF membrane and RO membrane. These replacement filters comes with a wide range of sizes, included 10inch, 20inch, 2.5" diameter and big blue 4.5" diameter. Aqua-Win has designed a special length of 15inch water filter that is suitable for family use and business use.
Los filtros de agua vienen con múltiples diseños y materiales. El filtro de uso más común es el filtro pp, el filtro de carbón, la membrana ro y el filtro de resina. Reemplazar el filtro con frecuencia ayuda a que el sistema de filtración de agua funcione bien y proporcione agua limpia todo el tiempo.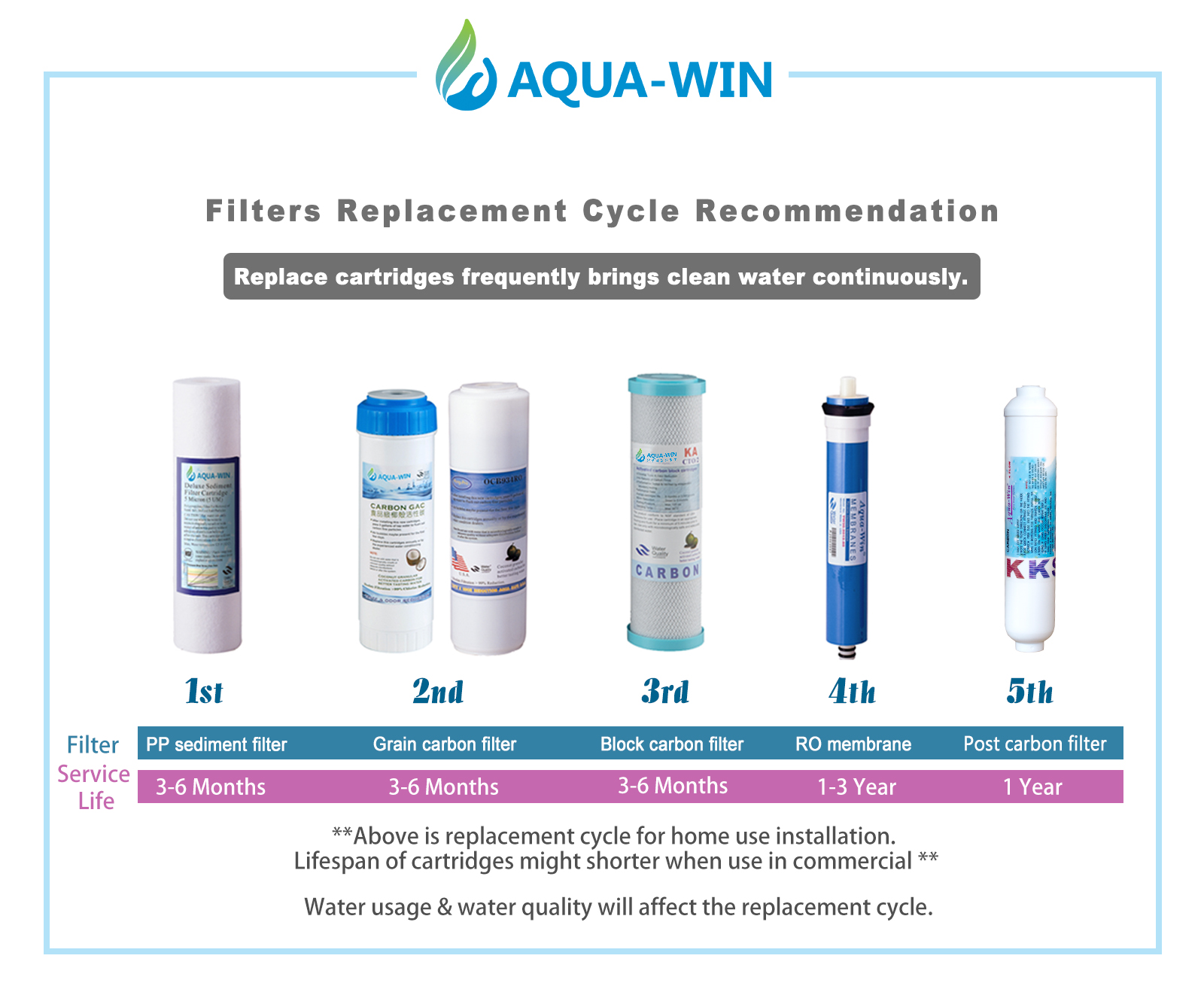 Filters replacement circle recommendation
1st stage PP filter (sediment filter)
Remove impurities particles, such as sediment, dirt, rust, dust and other fine particles.
【SERVICE LIFE】:3-6 months (depends on water quality & daily use quantity)
2nd & 3rd stage GAC/CTO filter (grain carbon/carbon block filter)
Improve taste, and protect reverse osmosis membranes and ion exchange resins from possible damage due to oxidation or organic fouling.
【SERVICE LIFE】:3-6 months (depends on water quality & daily use quantity)
Remove impurities up to 99% such as heavy metals, bacteria and virus.
【SERVICE LIFE】:24 months (depends on water quality & daily use quantity)。
Remove impurities and improve water taste.
【SERVICE LIFE】:24 months (depends on water quality & daily use quantity)。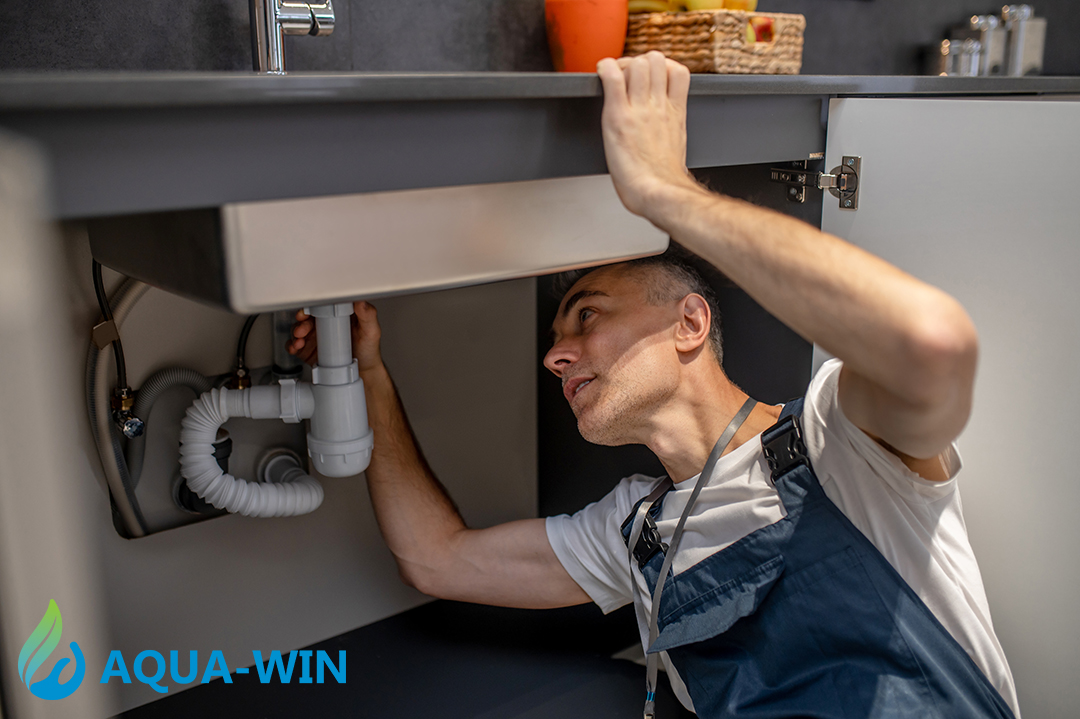 Other filters
1. Resin Filter
Resin and deionization resin is often used in water treatment system for soften water by removing hard minerals such as calcium and magnesium.
Bring better taste of water by removing chlorine, odor and bad taste in water.
uses tiny pores to filter impurities, dust and bacteria. The feature of ceramic filter is it has longer lifespan. The filter is washable and reuse for years.
is widely used for water treatment system such as filtering well water. Manganese Greensand filter is effective in removing iron, manganese, rust and hydrogen sulfide in water.
eliminate bad taste, smell, chlorine and other harmful substances in the water effectively.
Remove turbidity, microorganism (purifying water, or water filtration).
Hollow fiber ultra-filtration membrane is the most commonly used method for ultra-filtration. Hollow fiber ultra-filtration membrane is asymmetric.
Reverse osmosis system can be customize by adding different functional filters, such as mineral filter, alkaline filter, infrared filter, ph filter, etc.
Mineral filter : Adding mineral into water such as calcium, zinc, iron and magnesium that is good for body absorption.
Alkaline filter : T808 alkaline ORP hydrogen filter makes water become alkaline and produce hydrogen water.
Infrared filter : Helps improve oxygen level in human body.