5 Stage Stand Type RO (Auto Flush)



Model No.
A-106-1
Description
HY-3036 Typical 5-Stage RO System (Auto Flush)
Specification

Cleaning RO-film regularly, it can extend the lifetime of RO film. To save energy, it
detects water levelautomatically and the automatic power down system will be kicked
off when insufficient water occurred. Patented joint, easy to replace, reduces leaking
problems. The system includes ultra infrared ray processing system.
1st Stage --- 10"PP
2nd Stage ---10"UDF
3rd Stage --- 10"CTO
4th Stage --- King-Pro 50G RO Membrane
5th Stage --- Post in-line Carbon
3.2G NSF Standard Storage tank
OPTIONAL:
80G Membrane / 100G membrane /
Mineral Filter / Alkaline Filter / UV Sterilizer

**We also have brand new direclt flow RO system (500GPD tankless model), please visit

AW-1901

or

HY-6500

for further information.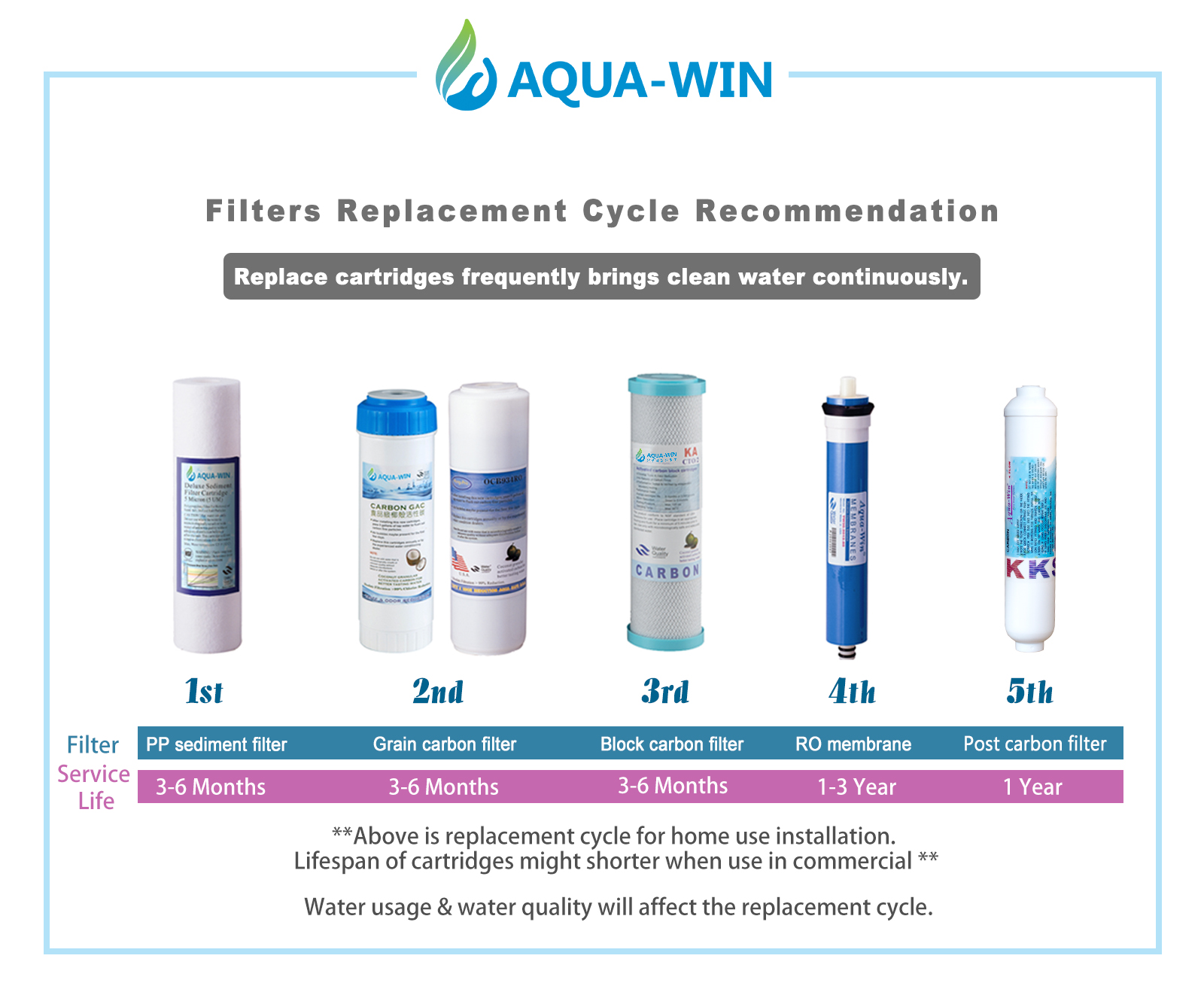 With a transformer, available in 110Volt, 220Volt
Operation pressure:
50 -80 psi
Dimensions:
Around (cm) 43 (L) x 21 (W) x 52(H) - RO System
Around (cm) 28 (L) x 28 (W) x 38 (H) - Tank
Weight:
Around 12 kgs - RO System
Around 4 kgs - Tank