Direct Flow Twist-in RO Unit 500 GPD



Osmosis inversa HY-6500G is direct flow type RO system. It large water flow of 500Gallon per day is suitable for family use, office use and business use. It twist-in disposable filters helps replacing filters more quickly and convenient.
HY-6500G osmosis reversa comes with tankless design which save more spaces and looks more tidy. The quick change type filtros can be replaced very easily with only a twist. There are three pieces of twist-in type cartridges, which included PP sediment filter and carbon block filters. The last stage filter comes with filtro de carbon activado nano plata, it main function is for antibacteriano.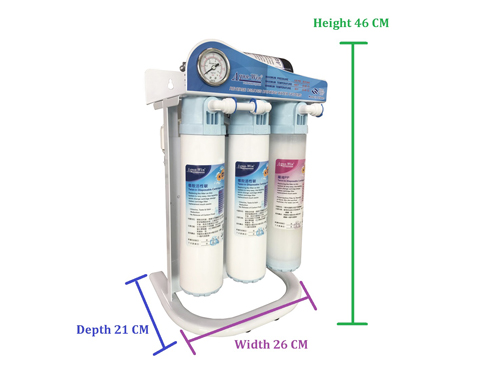 Model No.
A-102-13
Description
HY-6500G Direct Flow Twist-in RO Unit 500 GPD
Specification

The 1st stage: B-217-12 Twist-In Disposable PP Filter
The 2st stage: B-217-15 Twist-In Disposable Block Carbon Fiter
The 3st stage: B-217-15 Twist-In Disposable Block Carbon Fiter
The 4st stage: B-401-19 500GPD RO Membrane
The 5st stage: B-215-9 In-Line 1CL-10 Nano-Silver Activated Carbon Filter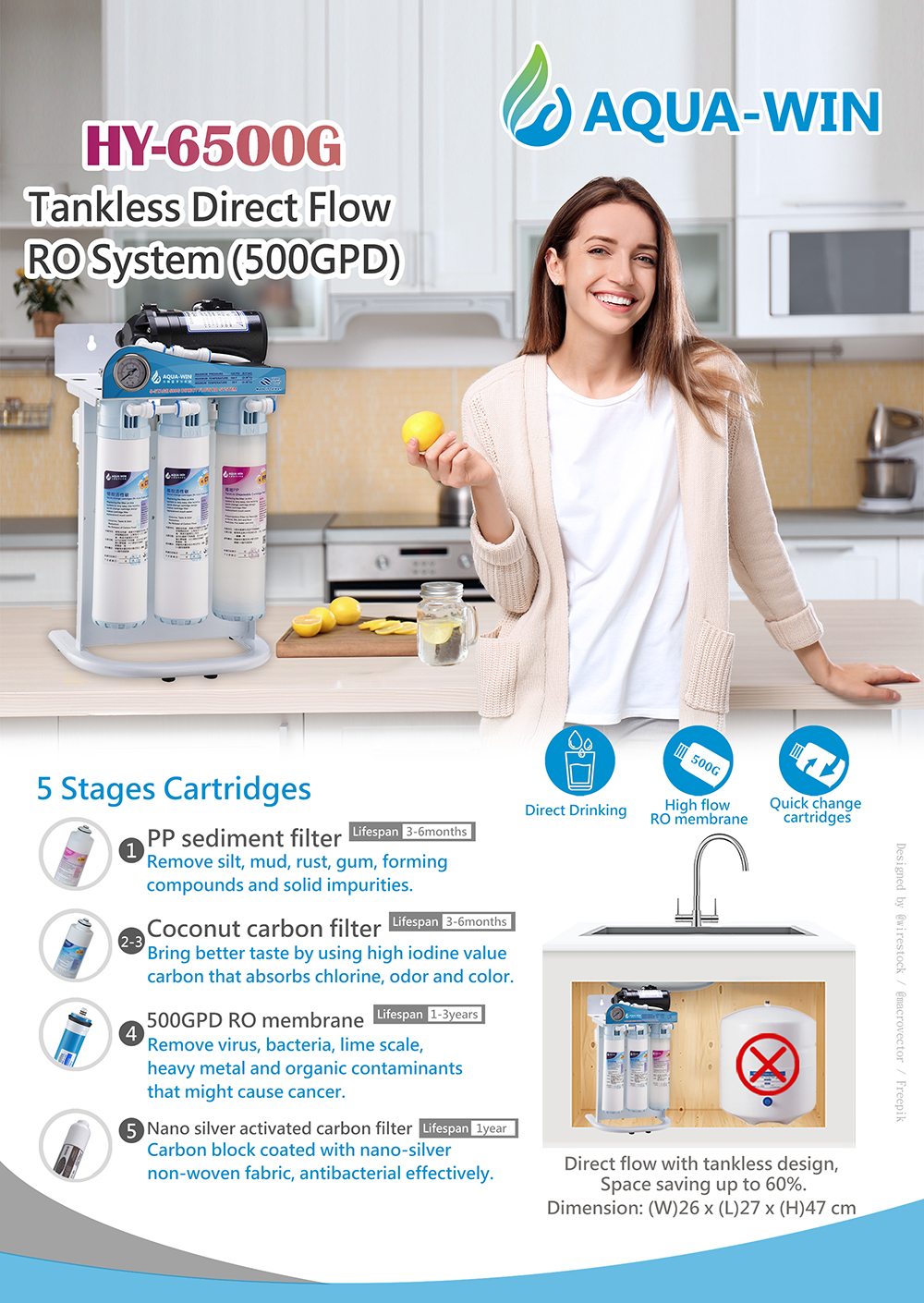 MODEL # A-102-13
1st Stage --- Twist-In Disposable PP Filter
2nd Stage ---Twist-In Disposable Block Carbon Fiter
3rd Stage --- Twist-In Disposable Block Carbon Fiter
4th Stage --- 500GPD RO Membrane
5th Stage --- In-Line 1CL-10 Nano-Silver Activated Carbon Filter