Removing Bacteria In Water 4G UV Water Sterilizer (220V)



UV Assembly & Maintenance ( 1G ~ 24G )
Ultraviolet rays in UV sterilizer could remove bacteria in water. Easy installation, can be use in RO system, water purifier & water dispenser.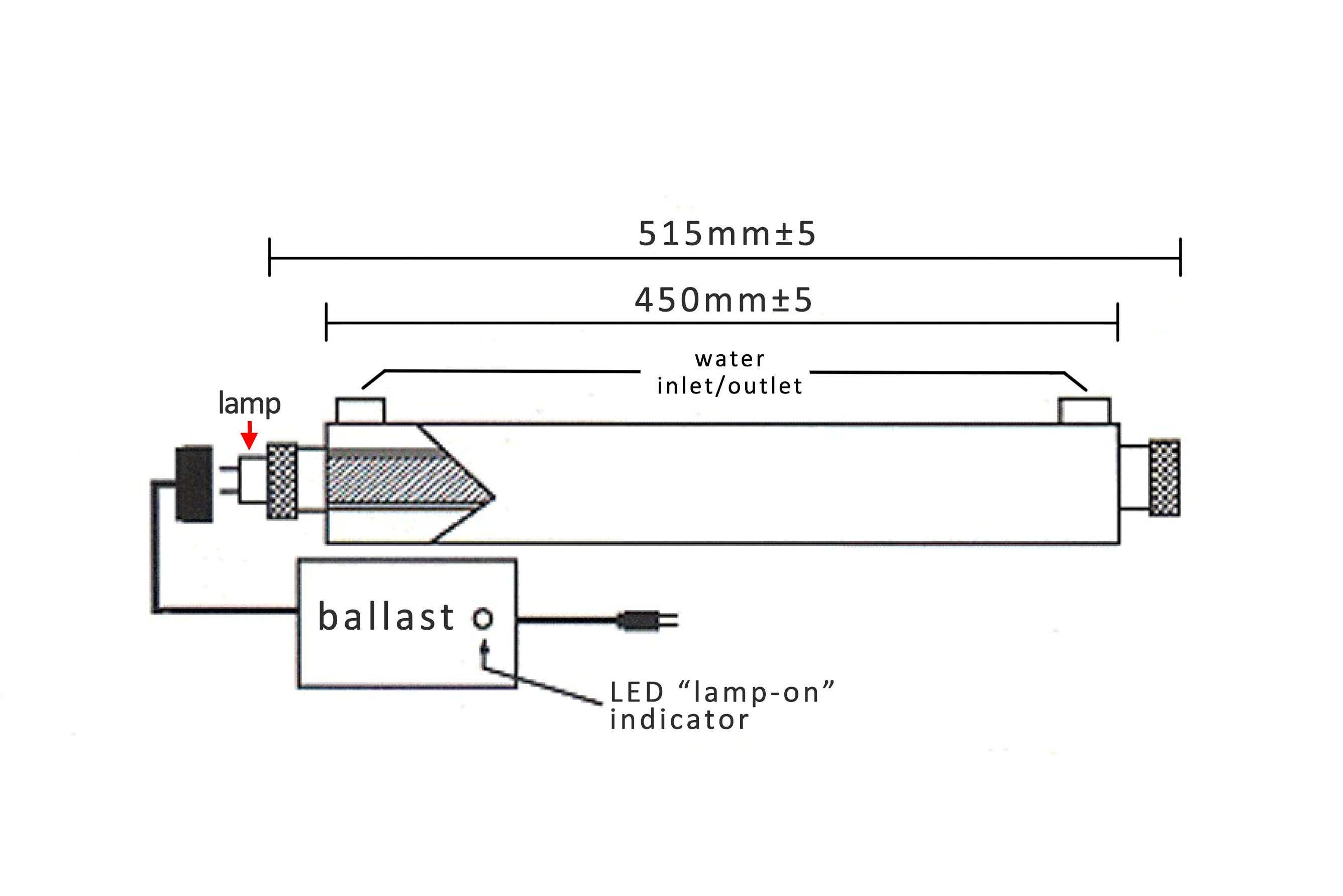 Model No.
A-141-5 (For 220V)
Description
Removing Bacteria In Water 4G Ultraviolet UV Water Sterilizer
Specification

1. Flow rate: Clean water: 4 Gpm/16Lpm,
DI, R.O.water:5.0Gpm/20Lpm
2. Voltage available: 100~120V,220~240V, 50/60 Hz
3. UV germicidal lamp: 24W x 1 (Model:UVC-D450T5)
4. Ballast: C-166 ESS-A39T5UV 24W~39W x 1
5. Dimension: 64 x 512mm
6. Inlet / outlet size: 1/2 inch NPT
7. Max. working pressure: 125 PSI
8. Chamber/housing: 304 stainless steel
9. Quartz sleeve: Model No. SQ230500
10. Lamp failure warning system:

LED

indicator

+ Alarm


11. Lamp average life: 9,000hrs
12. UV sterilizer can effectively reduce Total Organic Compounds (TOCs)
13. UVC BRIGHT Disinfection / Ultraviolet
About UV Disinfection Systems
UV disinfection systems let the maximum amount of UV rays to sterilize the water and penetrate the protecting quartz sleeve. UV disinfection systems have a very stable construction, no harmful chemicals or by-products and comes with high quality quartz tube, high-performance lamps. These compact units require minimum space and simple installation. This compact design and economical treatment is for low flow and medium flow applications.