Chlorine Ridding Shower Spray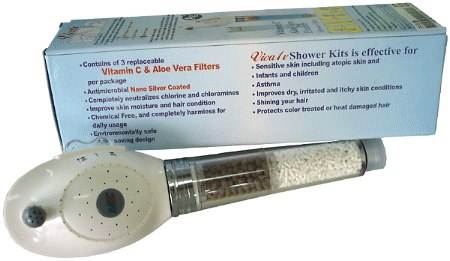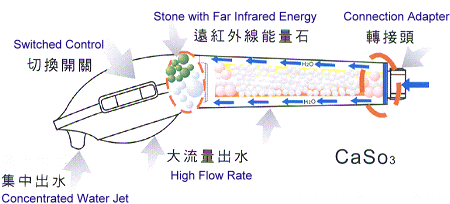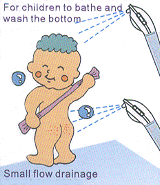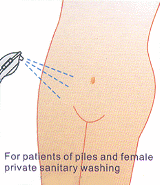 Large Granules:
Stone with Far Infrared energy
Separates water into finer molecule to exquisitely contact and interact with skin water concent.
Small Granules:
Calcium Sulfite
Thoroughly removes chlorine and purifies water.

Do you suffer from?
Dry, itchy skin... Decolorized hair... Dry and brittle hair... Lung and eye irritation... According to scientific studies, chlorine absorption increases cancer risks.
The High Output Shower Filter will reduce chlorine in your shower and leave your skin and hair smooth and supple. In addition, your lungs will be protected.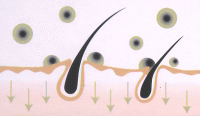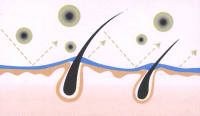 Model No.
A-181
Description
Chlorine Ridding Shower Spray
In-Out Size
1/4" FNPT
Specification
Chlorine Ridding Shower Spray
Eliminates smelly odor.
Prevents skin aging and wrinkles caused by chlorine, letting you regain.
Slippery and white and soft skin.
Deep cleansing of dandruff.
Reduce hair loss. Prevents boldness.
New Chlorgon Media for better chlorine removal.
High Output Massaging action (optional) - great for sore and tired muscles.
Reduces chlorine, lead, dirt and odors.
Replaceable cartridges.. change every 6 months to 1 year.
For extra dirty water, the filter cartridge can be reversed to remove dirt.