Easy To Change Water Filters RO System



All-In-One R.O. System
A compact system enables to efficiently produce high quality pure water with combination of reverse osmosis (R.O.) technology, quick-change filters and storage tank (2.0G). Features of easy installation, maintenance and small size in compact systems fit your purified water needs for Home-Use and small location.
Easy to Change Water Filter
Our exclusive twist and easy to change filter cartridge make replacement fast, easy and clean without tools required. The easy to change water filter cartridges can be easily changed in seconds with just a quarter turn.
Automatic shut-off design makes installation safer and easier during cartridge replacement. Users can directly twist out the used and twist in the replacement without shutting the water resource. Also, the unique cartridge head can automatically avoid leaking problem in use.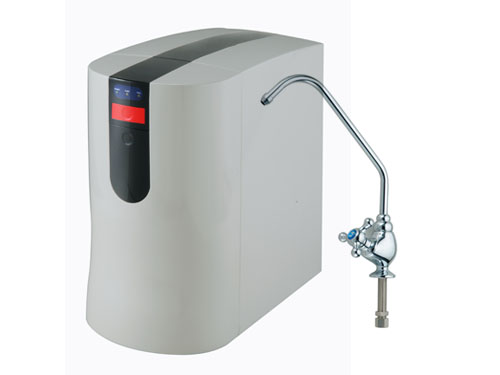 Model No.
A-225-28
Description
HY5099U 5-Stage Compact Twist in EZ Change Tankless RO System (500G/Day) (Under-Counter)
Specification

1st Stage --- Twist in Disposable PP Filter
2nd Stage --- Twist in Disposable Block Carbon Filter
3rd Stage --- Twist in Disposable Block Carbon Filter
4th Stage --- King-Pro 500G RO membrane
5th Stage --- Post in-line Carbon

Features

Can be placed on Counter-Top or Under-Counter.
Elegantly designed for convenient portability! Everything you need is inside of this case! P.S: Also easy for cleaning!
NO MORE SPANNER WRENCH!! Easy filter replacements!!
Quick-Connect fitting for easy to change water filters installation

Tankless, direct flow.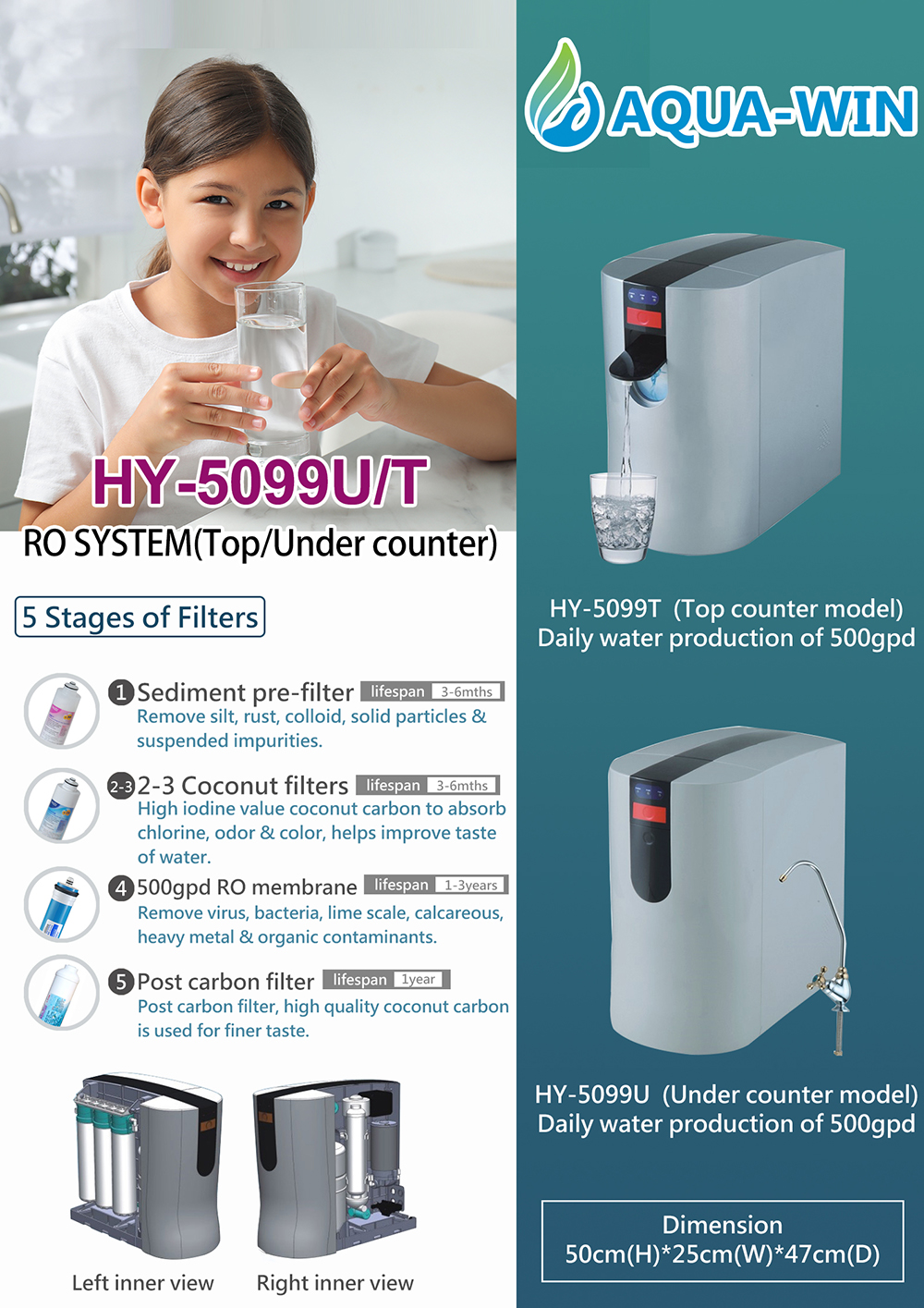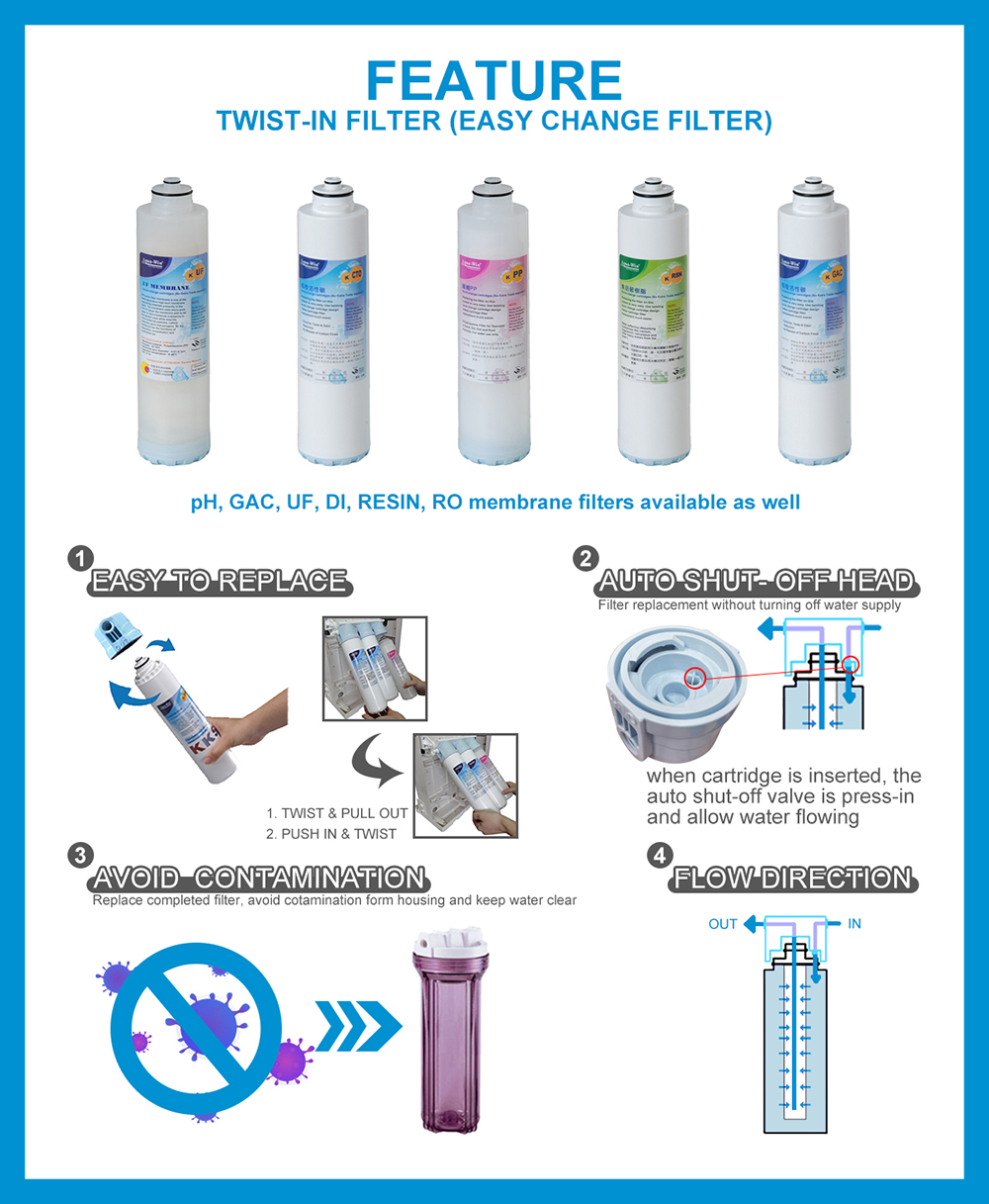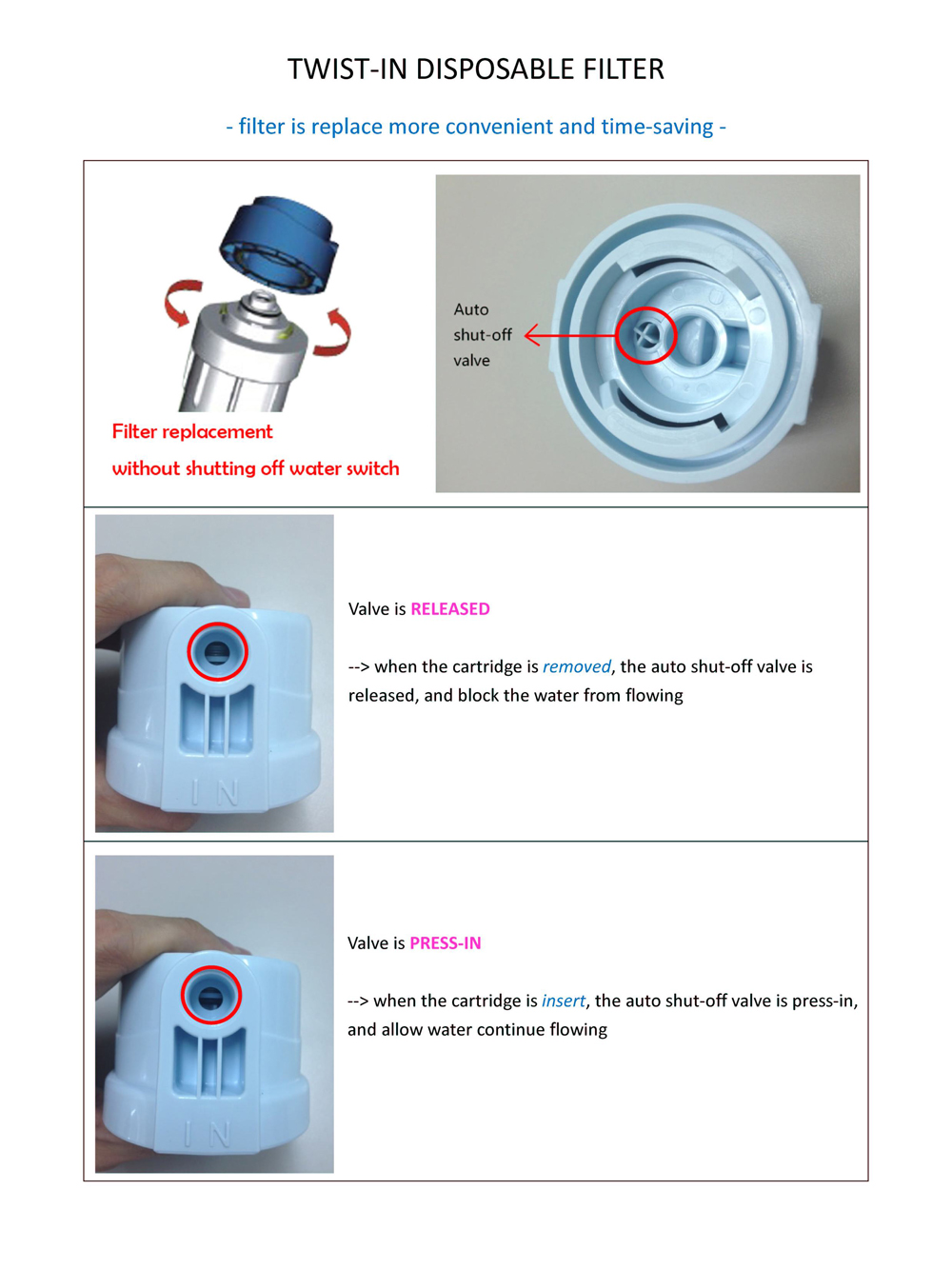 With a transformer, available in 110Volt, 220Volt
Operation pressure:
50 -100 psi
Dimensions:
Around (cm) 52 (L) x 33 (W) x 50(H) - RO System
Weight:
Around 15 kgs - RO System