Refrigerator Water Filter



Taiwan Made Evergreen Cartridges comes with function similar with USA Made Everpure cartridges. The SU1018 filter can be used as refrigerator water purifier. It can remove chlorine, odor, lead, manganese oxide, sulfur oxide and anti-bacteria. The SU108 water filter can be used as single stage water purifier for refrigerator, with the combination of Taiwan Made Ever head. The filtered water brings good taste of water and also makes the ice cube clearer and better taste.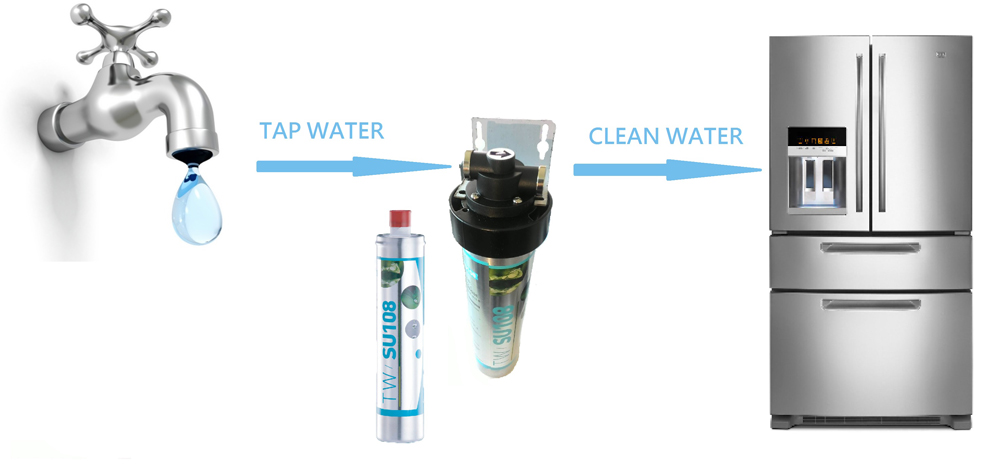 Description
Refrigerator Water Filter
Specification

Cartridge Service Life: 2000 Gallons (7,570L) or about 12 months (Depend on water flow, quality and pressure.)
Max. Pressure: 125PSI
Water Temp.: 2-38℃
Flow Rate: 0.5 Gallons / Minute
Description: Carbon Filtration Media, Compound Filter, UF Membrane

Features: Remove Anti-Bacteria, Lead, Taste & Odor, Chlorine, Chloramine, Iron Oxide, Sulfur Oxide, Manganese Oxide, Muddy, Rust...and so on.