Manganese Greensand Filter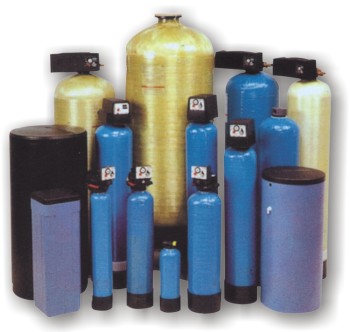 Manganese sand filter (remove iron and manganese) Manganese sand filter is made of high quality natural manganese ore, the appearance is brown color and it has good effect for filtering iron and manganese in groundwater. Manganese sand filter is using natural manganese sand which is domestic high-quality manganese ore, high density, good mechanical strength, strong chemical activity, not fragile and not dissolving in water.
Manganese ore will be processed into sand by washing, polishing cleaning, crushing, drying, magnetic collecting, sieving, dusting and other processing. Then those processed manganese sand will be blended by its grading. It has the best grading proportion as water filter media; it has the largest volume surface area, the strongest interception capability, the largest oxidation backwash and smallest churn catalytic. Manganese sand is nearly round and the main ingredient is manganese dioxide about 35% to 45%. It is easy to operate, long-term stable and do not need any chemicals to remove iron, manganese, arsenic and other harmful substances to filter groundwater by using manganese sand treatment.
It is also a very good groundwater treatment filter; quality totally can meet the national standards for drinking water. Manganese sand filter common specifications are 0.4-0.6mm, 0.6-1.2mm. Special specifications can be processed according to user's demand.
Model No.
B-603
Description
Manganese Sand
Specification

Specification
Particle size : 0.55-0.65mm
Coefficient / Grainy / Well mixed: < 1.7
True specific gravity : 2.51
False specific gravity : 1.0kg/L
Manganese in each 15g sample : > 60mg
PH range: 6.2-8.5
Suitable temperature: < 30°

Operation
Water ph value:6.2-8.5
Water temperature:Below 30°C
Filter flow rate:8-10 m/hr
Back wash rate:45-55 m/hr
Recommended thickness paving:70~100cm(minimum 60cm)
Residual chlorine residue in filtered water:0.1~0.3 ppm
Applicable to the highest pressure loss:0.8 kg/cm2
Specification
Particle size : 0.55-0.65mm
Coefficient / Grainy / Well mixed: < 1.7
True specific gravity : 2.51
False specific gravity : 1.0kg/L
Manganese in each 15g sample : > 60mg
PH range: 6.2-8.5
Suitable temperature: < 30°