Dust Proof 3-Stage Water Purifier



Filtro purificador is strongly recommended install in every home. The installation is quick and easy, the filtered water is suitable for dish washing, fruit & vegetable washing. Purificador comes with quick change twist-in disposable type filter, the filtros can be replaced very easily with only a twist. It small size design can be place on tabletop or under counter.
Besides, it can also be mounted on wall. There are many options for the filtro purificador, which included PP sediment filter, carbon block filter, resin filter, GAC filter, deionization filter, pH filter, UF membrane and RO membrane.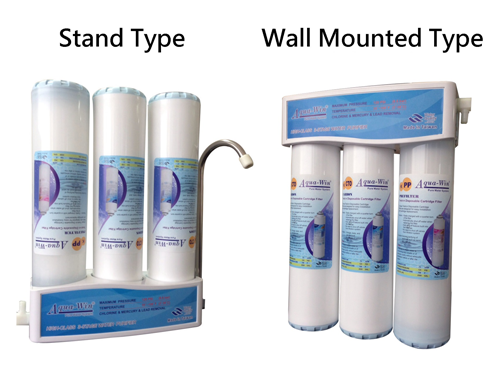 Model No.
A-124-13
Description
Dust Proof 3-Stage Water Purifier
Specification

With Cover
L Type Faucet is optional
There are two designs "Stand Type" or "Wall Mounted Type" for your preference.
Filter is Optional as below:
B-217-12 Twist-In Disposable PP Filter (Translucent)
B-217-14 Twist-In Disposable GAC Filter
B-217-15 Twist-In Disposable CTO Filter
B-217-16 Twist-In Disposable Resin Filter
B-217-18 Twist-In Disposable UF Filter
B-217-20 Twist-In Disposable DI Filter (MAKE WATER BECOME 0 PPM)
B-217-22 Twist-In Disposable PH Filter

For more information, please check: http://www.aquawin.com.tw/category/disposable-filters.htm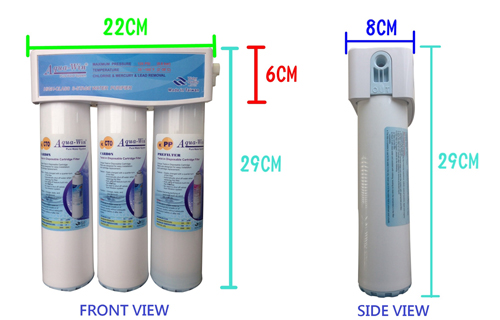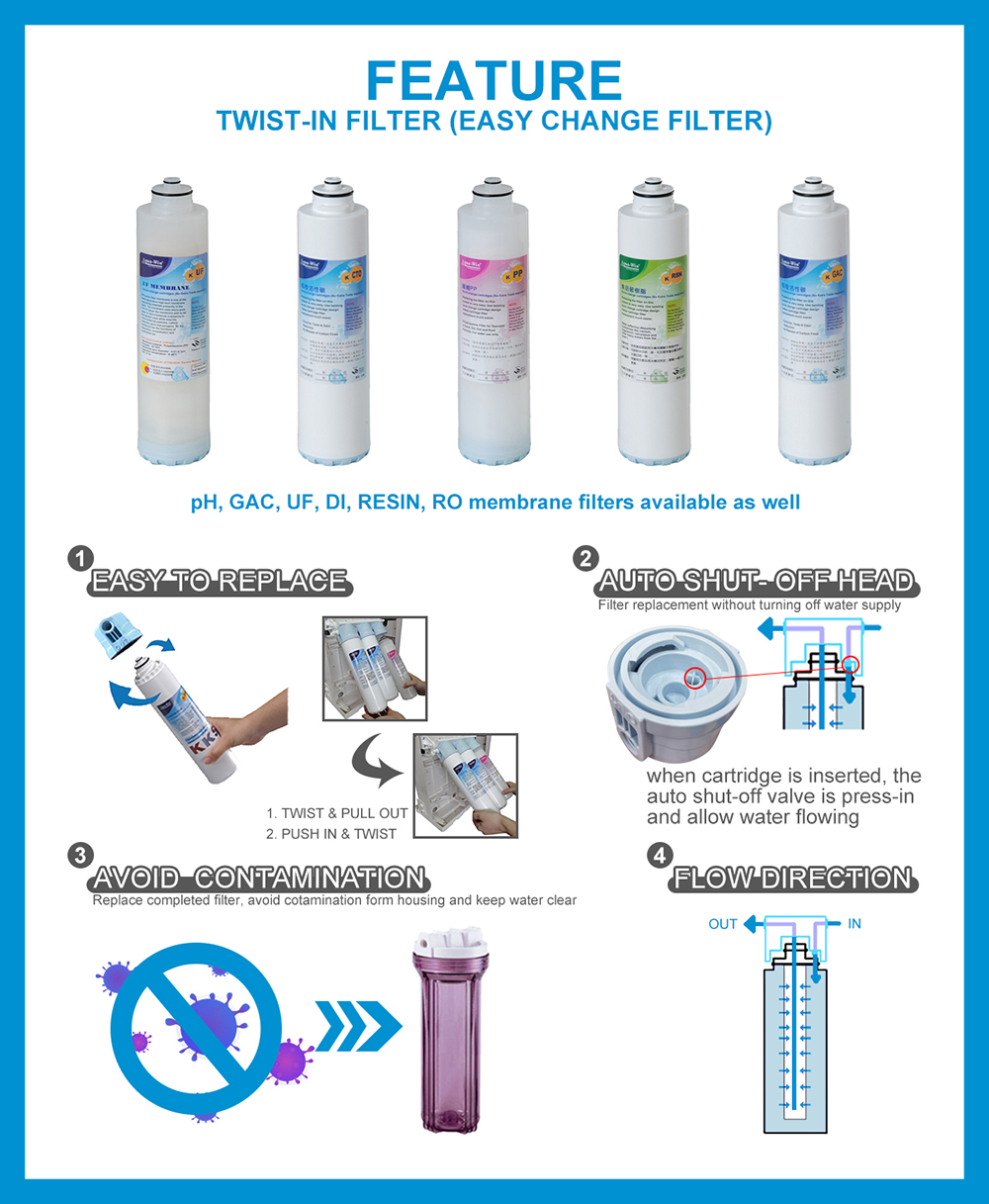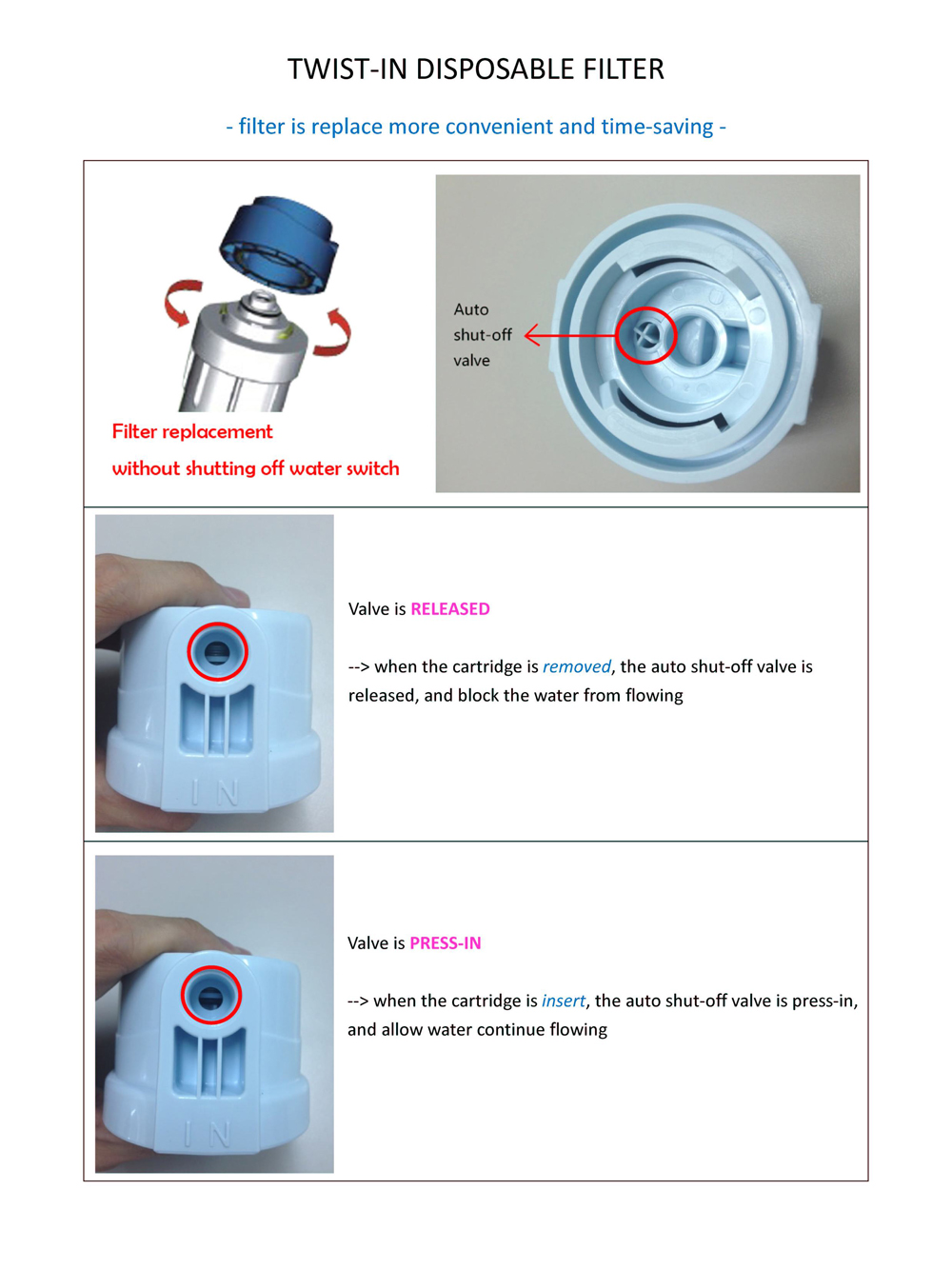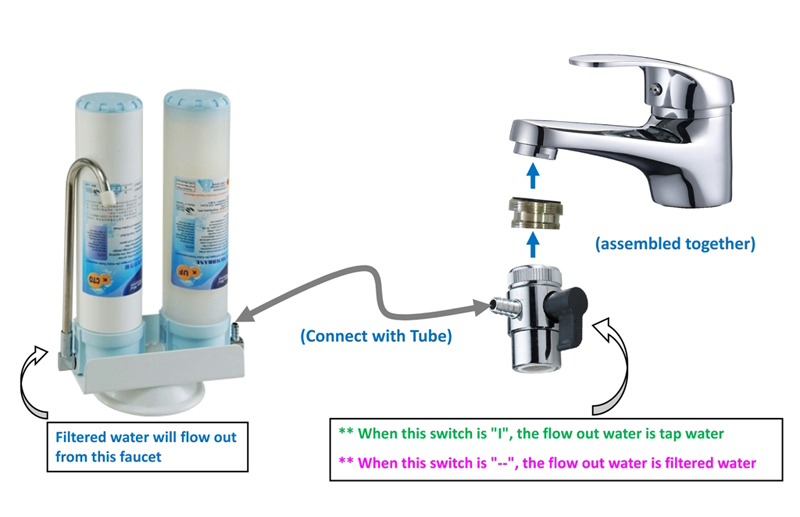 With Cover
L Type Faucet Is Optional