Twin Filter Head For Ever Filter With Cover 3/8"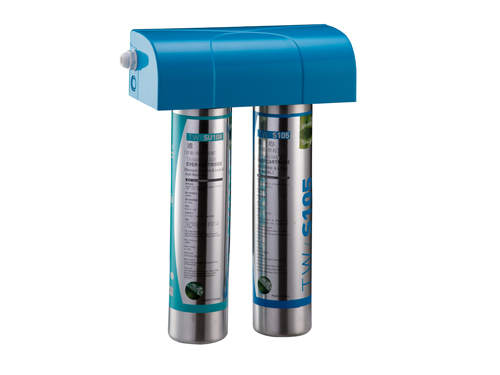 Aqua-Win Twin Filter Head is new designed commercial quality filter headfor our Ever filters or Everpure filter.
Built-in water 2 EVER FILTER CAPS inside colorful and durable cover.
Easy to change cartridges.
Dust proof cover.
Includes mounting box bracket and screws for fast and easy installation.
Twin Filter Head could be used with any Everure cartridge or ur Ever filters.
3/8" inlet/outlet.
Model No.
A-124-14
Description
TW-EV-2 Twin Filter Head For Ever Filter With Cover 3/8"(White/Blue/Lightblue/Lightgreen)
Specification

With Cover
Four colors are optional: White/Blue/Lightblue/Lightgreen
Filter Head is suitable as below

EVERGREEN Filter TW/S105
EVERGREEN Filter TW/H105
EVERGREEN Filter TW/SU108

For more information, please check:
Taiwan Made EVERGREEN Cartridge

Filter Head also is suitable a below

EVERPURE MC(2)
EVERPURE MH(2)
EVERPURE S-104
EVERPURE H-104
EVERPURE 4C
EVERPURE BH(2)
EVERPURE 2K
...and all EVERPURE filters