10" Filter Big Blue Housing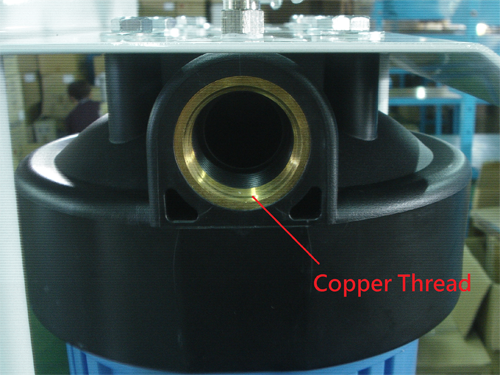 Model No.
C-132-13(Copper Theard)
Description
10" Filter Big Blue Housing
Size
(L)357mm / (W)185mm In-Out Size: 1"
Specification
10" Filter 1050 Housings:
Description: Plastic, CS, and SS Cartridge Housings for all sizes and flow rates. String wound, pleated, pp and carbon cartridges.
Big Blue Body with a Black Lid
Material: Polypropylene
Regulation:
1.The Highest endurable pressure: 10"~100 psi (7 kg/cm2), 20"~90 psi (6.3 kg/cm2)
2. The Highest endurable temp.: 120oF (50oC)
3. The Highest flow capacity: 40 G.P.M.
(L)357mm / (W)185mm
In-Out Size: 1"
Copper Thread