E5515-P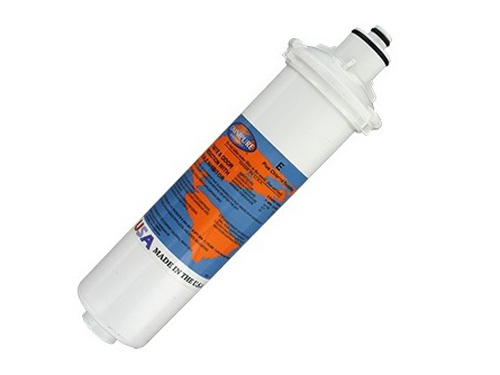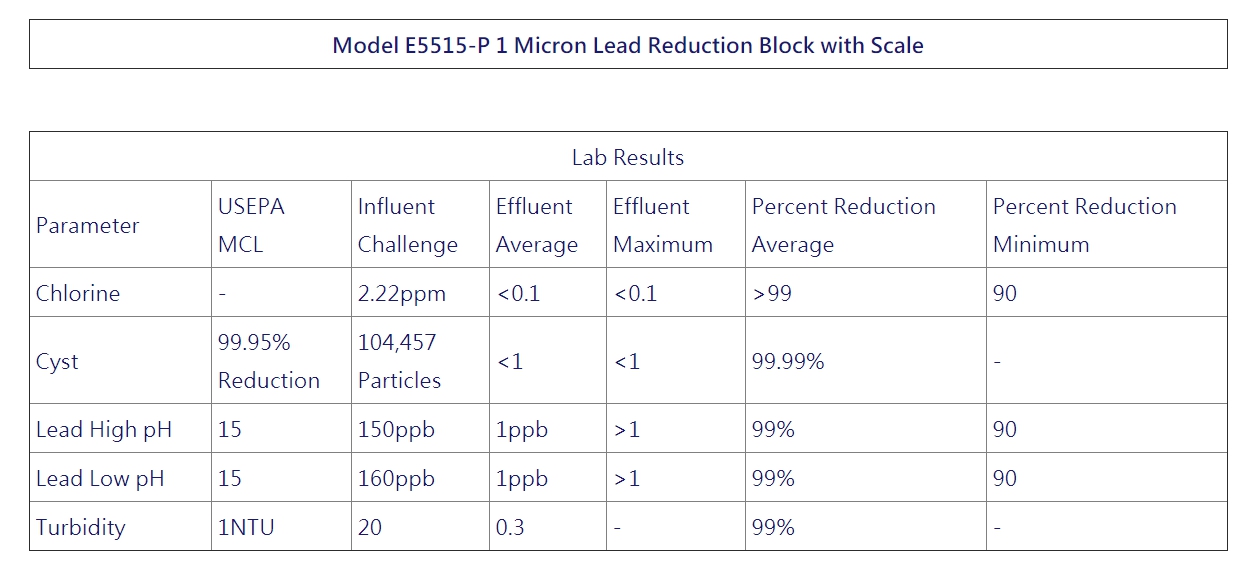 Operating Specifications
| | |
| --- | --- |
| Capacity: | 1,250 Gallons Lead reduction |
| | 2,500 Gallons Chlorine Removal |
| | 6 Months Scale Reduction |
| Flow Rate: | 0.50GPM (1.9LPM) |
| Maximum Pressure: | 125PSIG |
| Temperature: | 35-100°F(2-38°C) |

General Installation/Operation/Maintenance Requirements
Note flow direction of filter.
Flush new cartridge with 5 gallons of water prior to use and check for leaks. If leaks occur, check tightness of tubing and fittings. If leaks persist, discontinue use and call your supporting dealer.
Replace cartridge when rated capacity (1,250gallons lead reduction/2,500 gallons chlorine removal/6 Months scale reduction) is reached, or when flow becomes too slow.
Install in compliance with state and local laws and regulations.
Special Notices
The contaminants or other substances removed or reduced by this water treatment system are not necessarily in your water.
Do not use with water that is microbiologically unsafe or of unknown quality without adequate disinfection before or after the system.